On February 12, 2015, a small group of friends had the rare opportunity to take a private tour of the exhibit "Keith Haring: The Political Line" at the de Young Museum in San Francisco. Julian Cox, curator of the exhibit, shared his perspective throughout the tour. Click on any image in here to see the full set of snaps.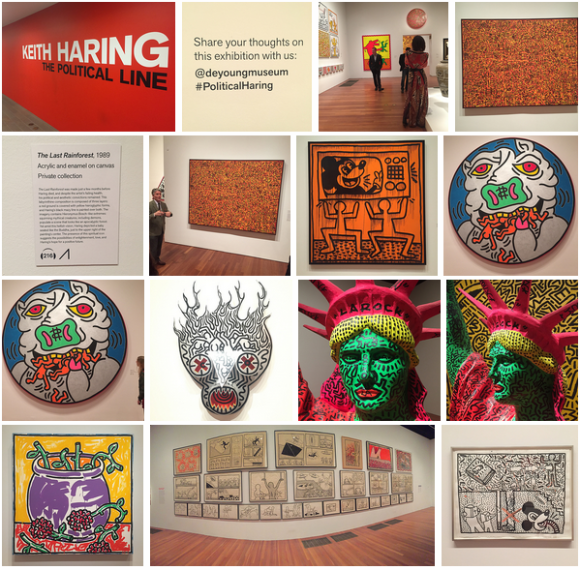 While I had known about Haring's work through its ubiquity in pop culture in the 80's, I wasn't aware of the insane volume and breadth of work he created in just a few short years. I also wasn't aware of the full extent of media in which he worked. Graffiti? Check. Oil on canvas? Check. Sculpture? Check. Paint on tarps (tarps?). Check. Prolific doesn't begin to describe it. Sharpie on metal? Sure. Paint an entire car? Let's do that as well. Crushingly, Haring was active for less a decade in the public eye; he died in 1990 at age 31 of complications from AIDS.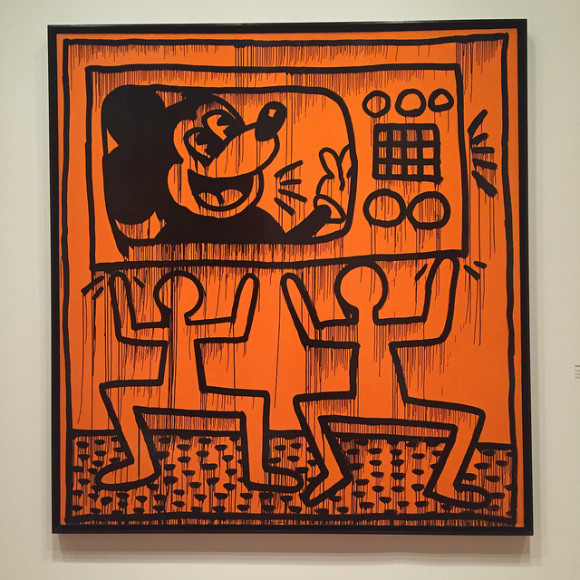 In describing most of the work we saw, "subltely" was not a word that would typically be used to describe it — day glow colors, shocking imagery, garish forms. There was even a 14′ phallus. (Yup.)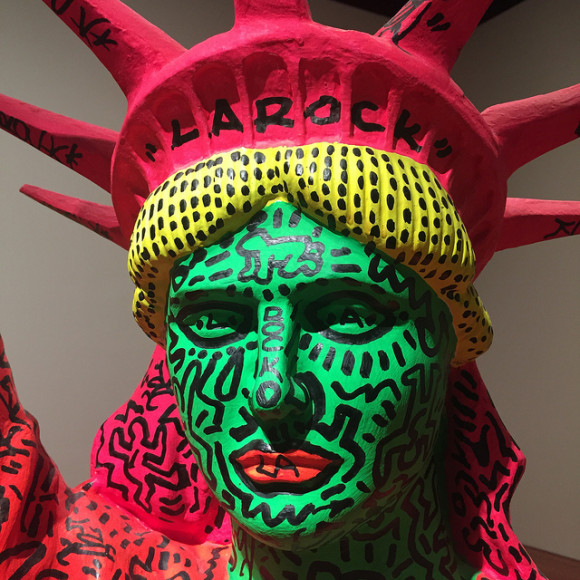 That said, there was one piece I could spend hours or days thinking about. The Last Rainforest, which was painted in 1989 only a few months before Haring's death, is breathtaking.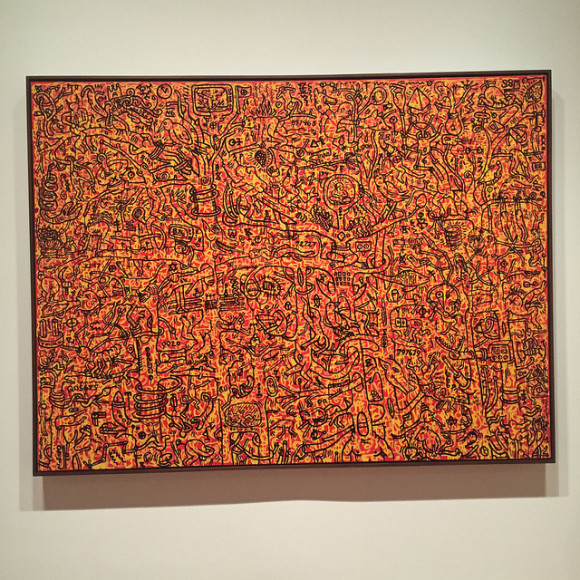 I highly recommend clicking through on the image above, and then zooming in on the detail. It's as complex a story as Rodin's depiction of Dante's Inferno in the The Gates of Hell. It's absolutely mind-bending in its complexity and in the number of stories that are included.
After the tour, we had the opportunity for our small group to take over one of the galleries for an incredible meal. (It was kind of like this, but without quite as much Russell Brand.)
All in all, an enlightening evening. Would do it again in a heartbeat.