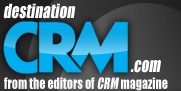 Some good data and info from the folks over at CRM Magazine on how brands are starting to integrate social customer support workflows into their processes. Here's the link: Most Customer Service Tweets Go Unanswered
The problem is that a majority of companies are still letting these opportunities fall on the floor.
In total, the study involved 1,125 tweets delivered between April 1 and May 15 to the following retailers: Amazon.com, Zappos.com, Staples, Dell, Office Depot, Wal-Mart Stores, Sears Holdings, QVC, Office Max, Best Buy, Newegg, Sony, Costco Wholesale, Macy's, Victoria's Secret Direct, Hewlett-Packard, J.C. Penney, L.L. Bean, Target, Systemax (TigerDirect.com), Gap, Williams-Sonoma, HSN, Overstock.com, and Toys 'R' Us.

All told, among the top 25 retailers, an average of only 44 percent of customer tweets were answered at all.
However, a number of companies are starting to get it. On the good side, the article does note:
Of all those companies, Zappos and L.L. Bean—replied to every single tweet within 24 hours. Rounding out the top five most reliable Twitter performers were Overstock.com (replying to 98 percent of all tweets within 24 hours), Dell (98 percent), and Best Buy (89 percent).