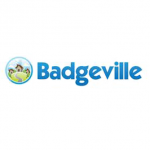 This one should be a lot of fun. Sean O'Driscoll will be presenting with the folks over at Badgeville on the topic of engagement and gameification in a webinar on April 25th at 10:30 PT. (Register here.) The quick agenda:
How to use the Journey to the Engaged Enterprise as a benchmark for your external and internal social engagement plans
Critical milestones at each stage of the Journey, and common obstacles that can prevent you from reaching them
Why the principles of Badgeville's Behavior Platform are critical to driving the kind of successful, sustainable customer and employee activities that will help you evolve into a Fully Engaged Enterprise.